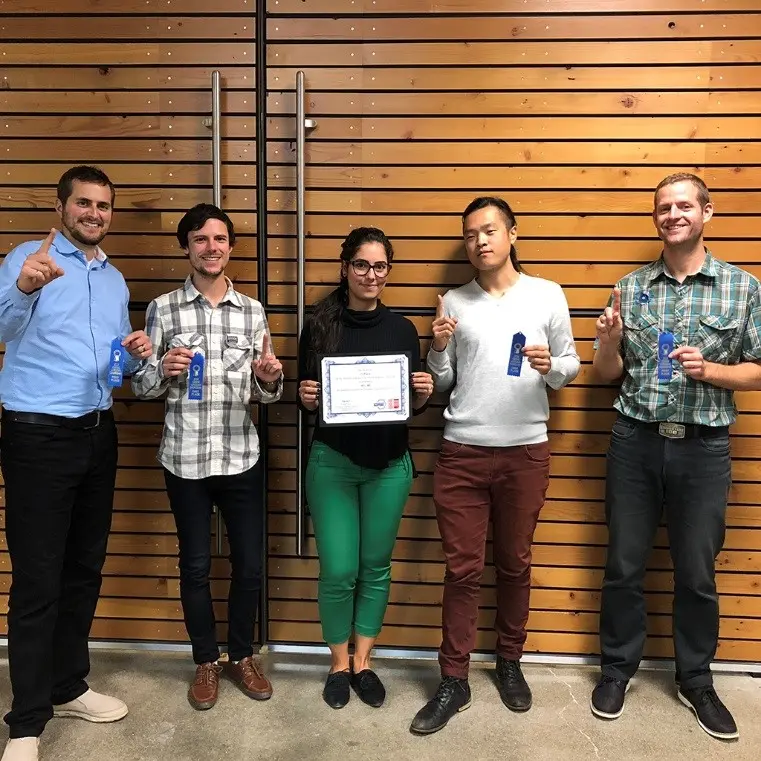 Congratulations to team 43|40 on winning first place at the 2018 ASHRAE LowDown Showdown modeling competition at the end of September. The team of WalterFedy employees, Cory Rosa, Qinyu Lu, Patrick Darby, Maria Melo, Josh Gibbins, and Matthew Woods, competed against 8 other teams to model a 60,000 SF net-zero, all electric museum building in Denver, Colorado.
The teams presented their projects at the 2018 Building Performance Analysis Conference and SimBuild, co-organized by ASHRAE and IBPSA-USA and were evaluated on the following six categories: energy use, teamwork, innovative approach, creativity, workflow, and presentation. A large focus was placed on adopting new techniques and workflows to advance modeling and simulation to meet the growing challenges faced by today's designers and modelers.
"One of the most exciting things was learning what other experts were doing.  We were impressed by the high level and diversity of innovation" – Cory Rosa, Team Captain
While the competition was fierce, Team WalterFedy was victorious. Congratulations to everyone involved, and a special thanks to the LowDown Showdown hosts for organizing a fantastic event.
View the winning submission here, as well as the competitor's designs.