Oh, what a night!
While the Kitchener-Waterloo Chamber Business Excellence Awards Gala is always a  good time, it's even better when you win an award! Thank you to the Chamber for choosing WalterFedy as the winner of the Employee Engagement Award for 2023! They stated that our hybrid work philosophy, internal professional development offerings, Employee Appreciation Week,  mentorship program, and our people-first initiatives as the reasons we stood out this year.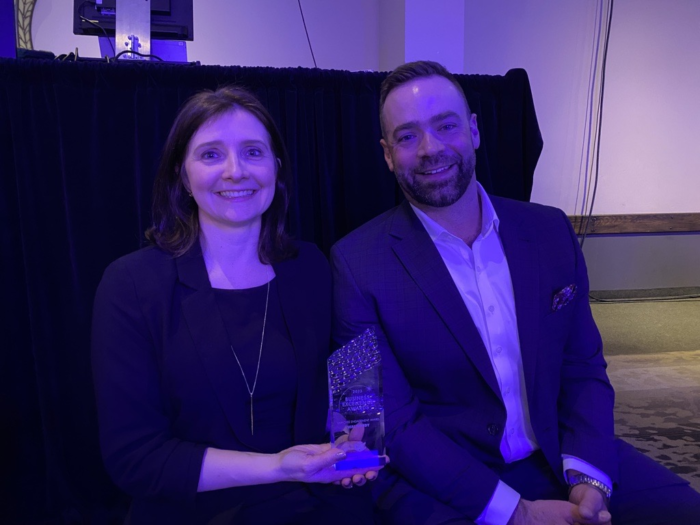 At WalterFedy, we have been working hard to become a people-first organization. To us, people-first means spending time upfront to hire the right employees and then continuing to encourage their development while they are part of our team.
We intentionally invest in programs that bring people together to collaborate, allow them to be their best selves, and to further enhance our skills collectively. A fully engaged team is the most productive team, and when we are all working together and moving in the same direction, we can achieve great things.
Our leaders have a huge part in moving us toward our goal of being a people-first organization. They've worked hard, put in a ton of effort to bring our people-first initiatives to life, and have invested in their teams (and themselves) to make it happen.
The biggest thank you for this award goes to our employees for actively participating in our action and ambition statements and getting involved. Engagement programs are just ideas until employees embrace them and make them part of corporate culture, and that's what our team has done!
The Employee Engagement category was filled with fantastic organizations, and we are honoured to be chosen as the winner amongst them. Congrats to our fellow nominees for all their work in the employee engagement space: Igloo Software, Parents for Community Living, Reis Informatica, The Food Bank of Waterloo Region, Waterloo Regional Police Service, and Your Neighborhood Credit Union.
Thank you again to the Kitchener-Waterloo Chamber of Commerce for such a wonderful evening.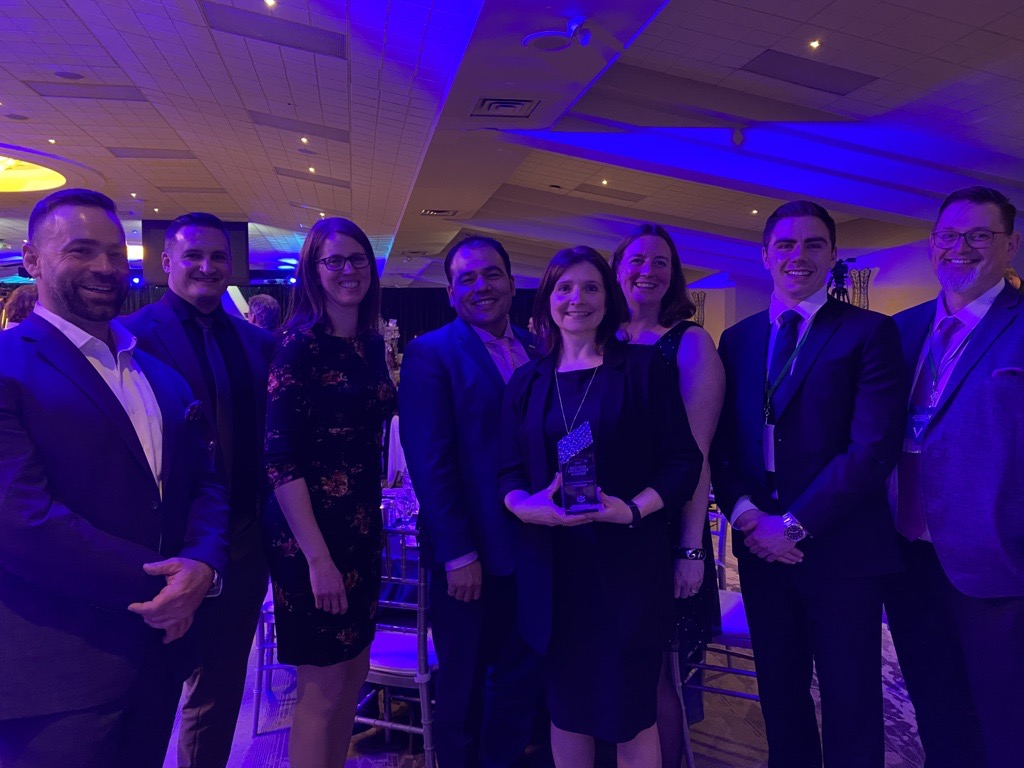 WalterFedy group at the Chamber Gala (l to r): Garth, Ben, Elena, Matt N, Victoria, Marie, Matt W and Rob