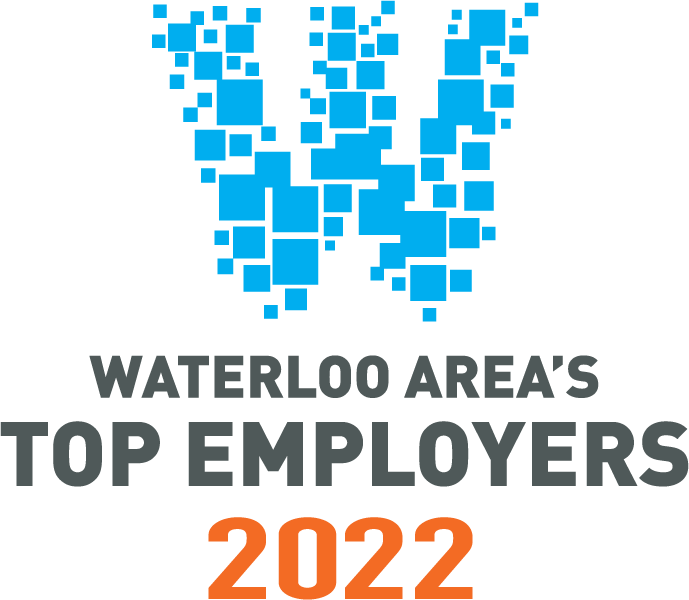 WalterFedy was among 25 local businesses recognized as one of Waterloo Area's Top Employers today. This marks the fourth consecutive year that the firm has made the list, carefully curated by the team at Mediacorp Canada Inc, and the fifth win since 2016.
The Waterloo Area's Top Employers competition is part of the larger Canada's Top 100 Employers contest, now in its 15th year. Employers are judged on eight criteria – physical workplace, atmosphere and social culture, benefits, vacation/time away policies, employee communications, performance management, professional development opportunities, and community involvement.
The staff editors at Mediacorp Canada Inc. cited WalterFedy's pandemic response and vacation policy in their reasoning for selection. The full employer profile is available here.
"Hearing from our employees through regular pulse surveys and open forums helped us understand their changing needs as we moved through different stages of the pandemic," said Victoria Campbell, Director of Human Resources. "We continue to adjust our approaches based on the challenges our employees face. Our hope is to maintain this invaluable open dialogue so we can continue to pivot to the needs of our business and our people."
"The past few years have been challenging for businesses across Waterloo Region," said Garth Cressman, CEO. "That we were able to maintain our culture amid a pandemic without compromising on the programs and supports we could offer really speaks to our people. Despite the adversity and uncertainty presented by the pandemic, they continued to drive us forward and challenge us to rethink the workplace."