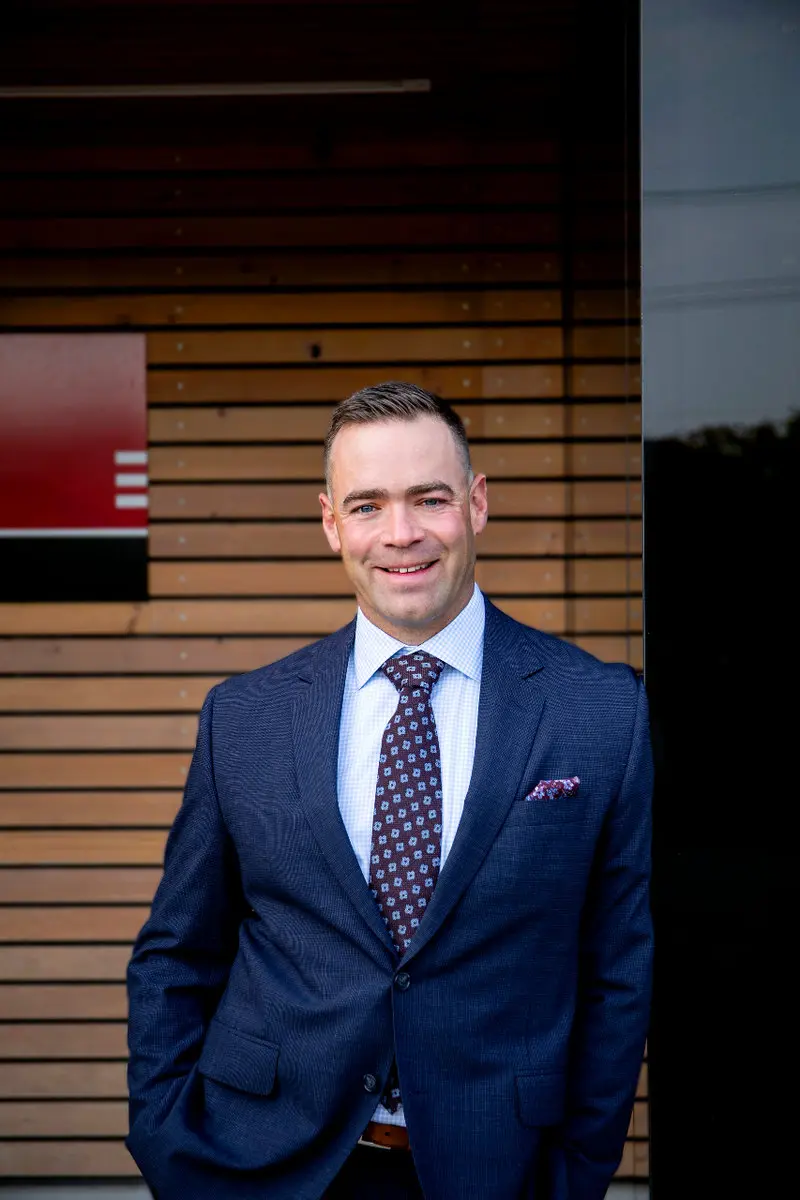 KITCHENER, Thursday, October 1, 2020 – The WalterFedy Board of Directors is pleased to announce that Garth Cressman is the new CEO of WalterFedy and AEC.
Garth began his career at WalterFedy back in the early 2000s. Fresh out of school and eager to make an impact, he quickly demonstrated an aptitude for mechanical engineering design and leadership. In 2007, Garth changed direction and took on a project management role with a local construction firm. When he returned to WalterFedy in 2014, he brought with him a wealth of experience, an MBA, and a determination to give back to the company that kickstarted his career.
"So many people invested in my development as a young engineer here," says Garth, "I'm honoured to lead the company in developing the next generation of leaders."
The appointment comes on the heels of a new and profound strategic plan, nearly a year in the making.
"As we prepared to launch an ambitious strategy laid out by our Board of Directors, we recognized the need for an agile leader to fully realize the potential in our goals," says chairman of the board, Jamie Van Dyk. "We are excited by Garth's enterprising nature and unshakeable drive which are well-matched to the challenge ahead for WalterFedy and AEC. Garth is and will continue to be a strong ambassador in our community and for the firm."
"My primary goal is to help us realize our potential—to self actualize," say Garth. "In general, we're well-aligned as an organization, so now we are looking to provide clarity on what makes us special as a firm and in the marketplace."
Garth is the company's 9th CEO and is taking over for Paul Reitzel as he rounds out his term.
ABOUT WALTERFEDY
WalterFedy is a dynamic, integrated firm delivering creative design solutions and practical built environments. Our expertise includes architecture; mechanical, electrical, structural, and civil engineering; energy and carbon management; asset and facilities management; project management; and construction management through our sister company, AEC Developments.
Our staff of nearly 200 people serve from two locations in Kitchener and Hamilton. Together, we support clients across Canada with their commercial, healthcare, education, municipal, industrial, and residential projects.
—
Website – walterfedy.com
LinkedIn – linkedin.com/company/walterfedy/
Facebook – facebook.com/walterfedy
Instagram – Instagram.com/walterfedy