When WalterFedy's new CEO, Garth Cressman, started his career at WalterFedy as a 24-year-old Engineer-in-Training, he would never have predicted he'd be named the CEO before his 40th birthday. As with any good coming-of-age story, this one started with him running away from home.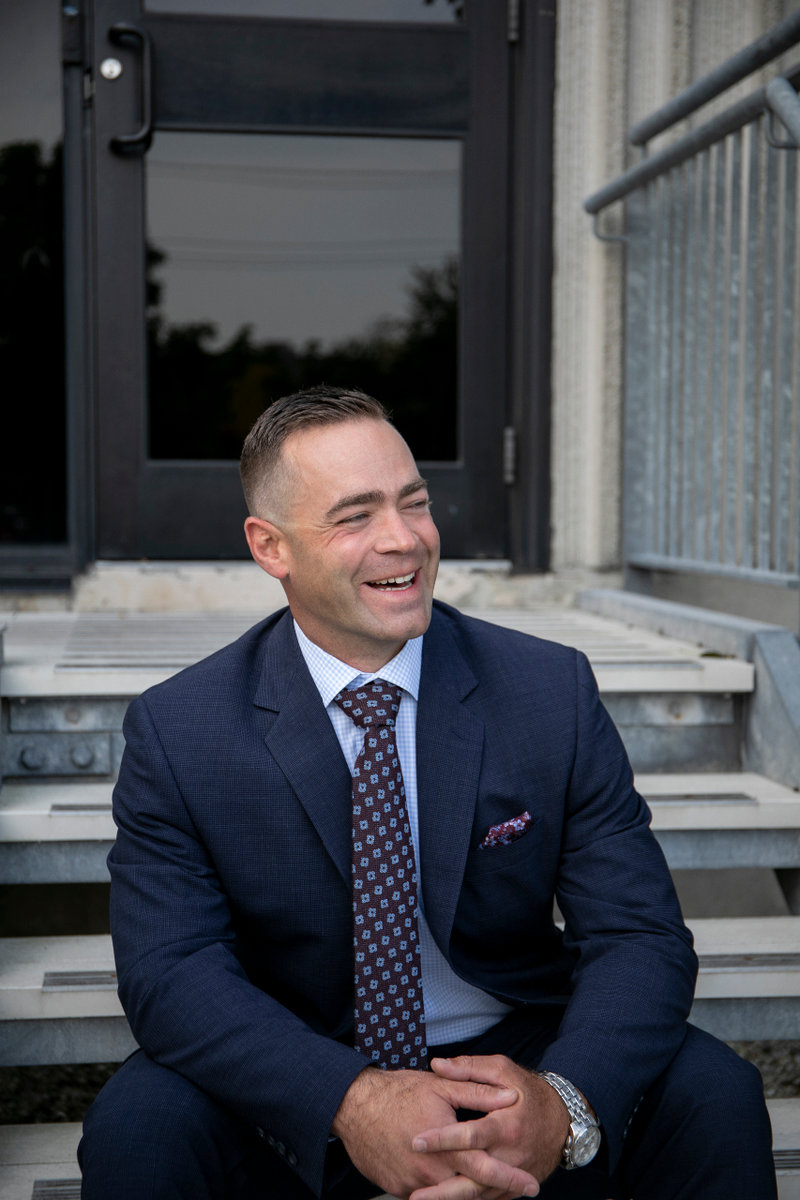 After three years with WalterFedy, Garth left the firm in 2007 to take a crack at the construction business. For the next seven years, he soaked up all the knowledge he could at a local construction company. He worked his way up the corporate ladder from a project manager to the Vice President of Operations, and then an owner. His quest for knowledge never ceased and he used every opportunity to learn more about the industry and running a business.
While he was away, Garth continued to keep his eye on WalterFedy (even working with our firm on a few projects) and always had a feeling he hadn't finished his story here. In 2014, when the opportunity to start a new energy management business unit came up, Garth jumped at the chance to return. He had just completed his MBA and was eager to try his hand at a little entrepreneurship.
"In those early days, there were only three of us, but we were hungry," he reminisces. "We would meet new clients, identify their needs, and if it fell outside of our scope we would get together and figure out how to deliver them. We worked hard, made mistakes, pivoted our direction when needed, and in the end, we created a successful new business offering for WalterFedy."
Two years after starting the energy management group, Garth was presented with his next challenge: leading the entire Engineering Services (ES) group at WalterFedy. This was a tall order, but he was ready to dig in. "We had created a profitable group from the ground up and when I was offered the leadership role for ES, I knew it was the right time for me to take on something bigger," he says. "The entire experience with energy management gave me valuable insight into how to build and lead a successful team and I was able to bring those skills forward into my new position."
Once he took the reigns of the ES department, Garth focused his team on expanding relationships with current clients and building new ones with potential clients. "Good client relationships are the foundation of successful businesses, and I wanted to make sure we had enough blocks beneath us to continue our upward momentum," he says. Under his leadership, the ES group set out to expand their business by 85% in five years by gaining new business. It was an aggressive target, but by putting the right people in the right positions and empowering his staff to be exploratory and take calculated risks, they achieved their growth targets in just three short years. "Accomplishing that goal two years before planned is one of my biggest career achievements as a leader," he states.
The Garth of today is just as ready to roll up his sleeves and get to work. In his new position as CEO, Garth has a clear vision of the firm's future, and the sky is the limit. "My job is to lead a talented group of professionals toward an exciting new vision for this firm," he says. "I want to help WalterFedy and AEC [our sister company] realize our full potential. We are at our best when we work collaboratively across disciplines and I want us to focus more on that. This is a great company and I am invested in making sure we achieve everything we're capable of and more."