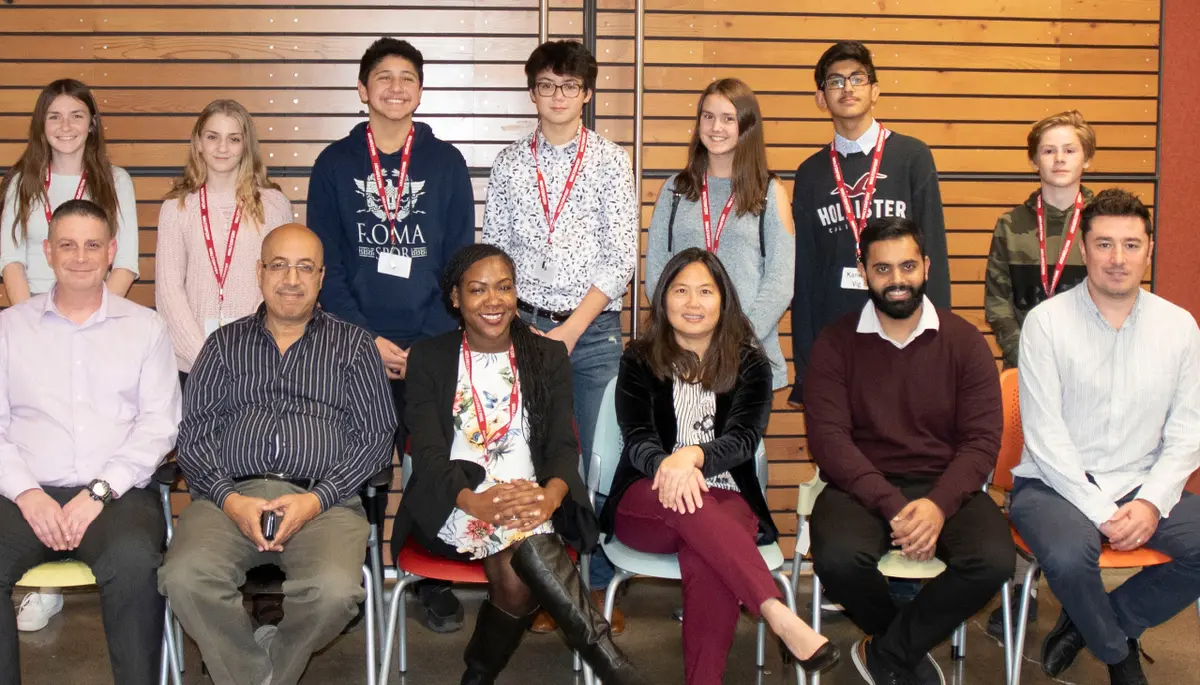 After the success of last year's Take Our Kids to Work Day initiative, WalterFedy once again welcomed grade nine students into our office for a day of mentorship, relationship building, and career exploration.
Now in its 25th year, the Canada-wide initiative invites grade nine students to step out of class and into the working world. Under the care of a relative, friend, or volunteer host, the students have an opportunity to examine potential career courses and stimulate conversations about their job interests in a safe and engaging way.
Led by Human Resources Generalist, Natalya Smith, WalterFedy's program was designed to demonstrate life in an integrated architecture and engineering firm, and to provide the students with valuable networking, resume building, and interview advice.
"We wanted to go beyond providing students with career exposure—we wanted to give them an experience. Hands-on learning is an important part of deciding a future career," said Natalya. "Our goal was to showcase the various career options available and prevent students from feeling siloed in a "typical" career path. We also wanted them to understand if they didn't know what they wanted to do just yet, that was okay too."
In total, nine students from seven schools in the Region participated in our programming. It is estimated over 200,000 students participate each year.