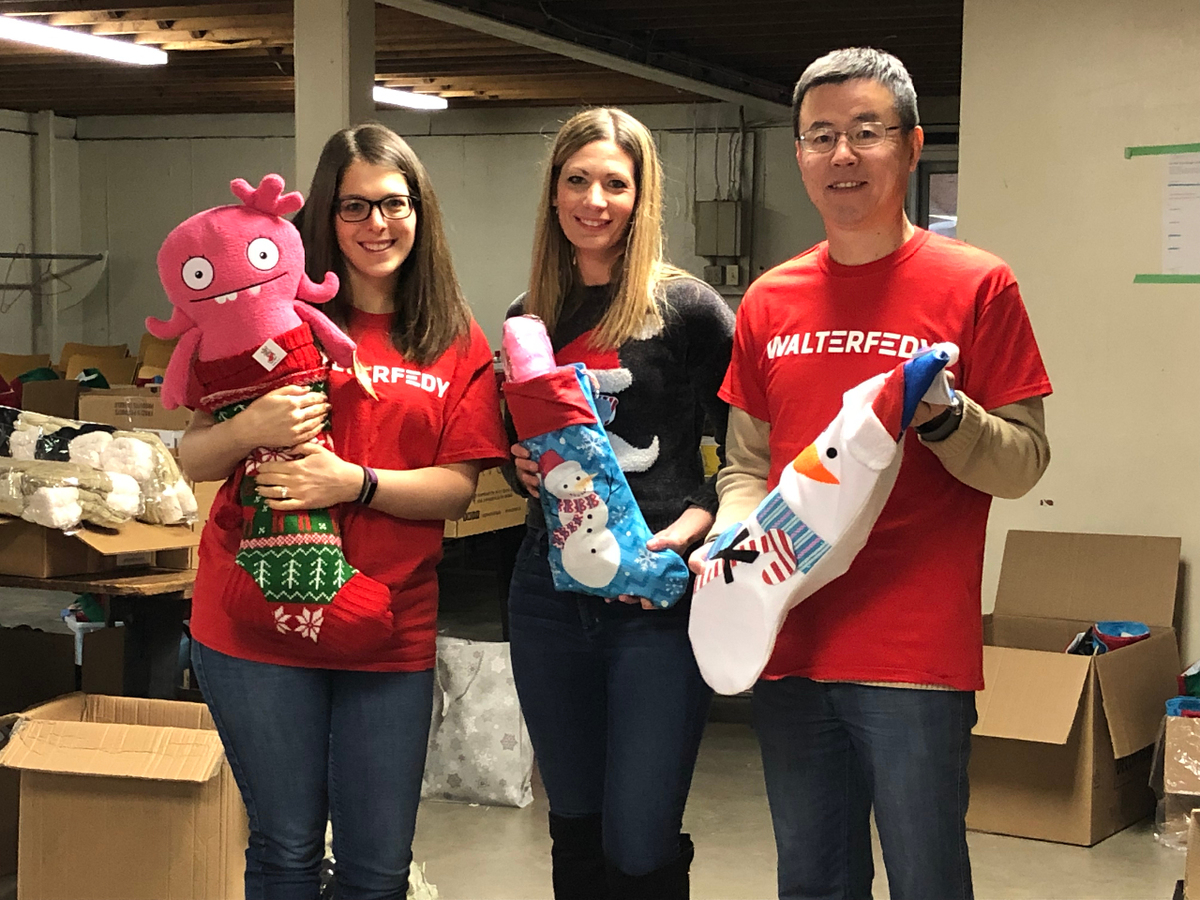 On December 13, 2019, two groups of WalterFedy volunteers visited the St. Jacobs Lions Club to help fill Christmas stockings for StuffIn Stockings.
Established in 2010, StuffIn Stockings is led by the St. Jacobs Lions Club, a group that believes everyone should feel special and remembered on Christmas day. What started as a small passion project has grown exponentially over the past nine years and, along with many community partners, is helping create holiday memories for many in need. This year, volunteers stuffed almost 3,000 stockings for infants to seniors, for 27 different charities.
Melissa Fishman, WalterFedy Lighting Team Leader, is the Vice President of the St. Jacobs Lions Club and connected us with StuffIn Stockings for the 2019 holiday season. We began collecting stocking stuffers in November. In early December, we teamed up with several committee members to fill stockings and learn more about the program's impact in Waterloo Region.
"I've been involved with StuffIn Stockings for a number of years and as we get bigger, having corporate support is so important," said Melissa. "I love being a part of something that means so much to the community and can bring a smile to someone's face over the holidays."
While we were volunteering, CTV News came for a visit to learn about the StuffIn Stockings story for their In Your Backyard segment. Mellissa also put CTV's Max Wark to work stuffing stockings for different age groups.
Congratulations to the StuffIn Stockings team for all their hard work and another successful holiday season.