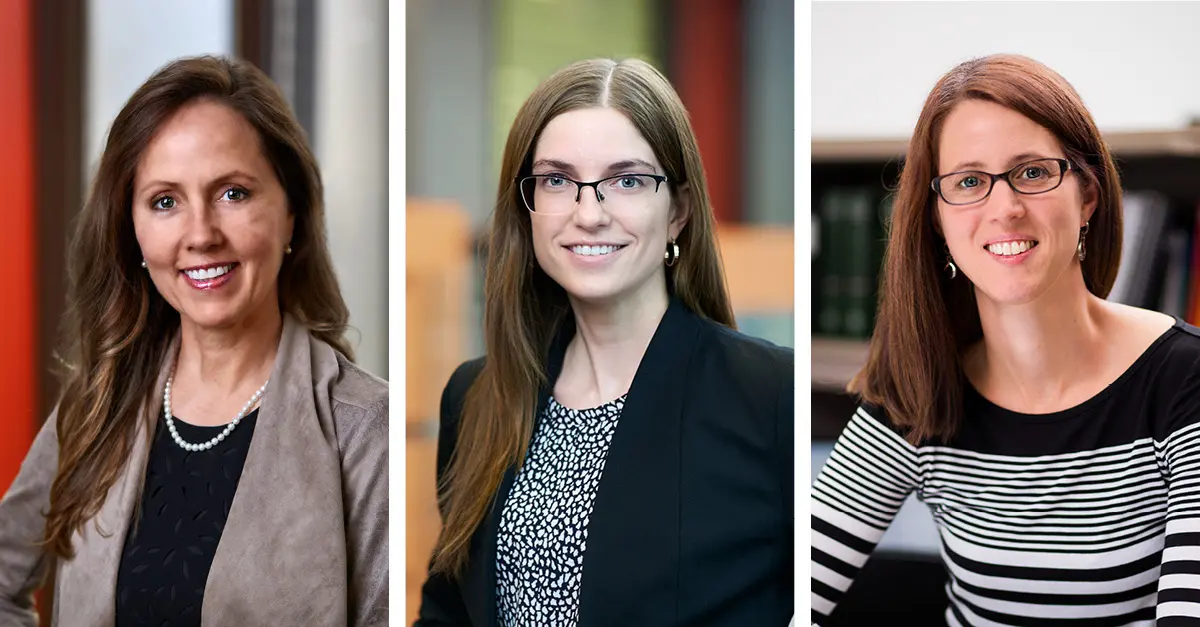 WalterFedy is happy to announce three new members to our partnership. We would like to congratulate Shelley Forwell, Tricia Smith and Elena Wiersma who have all been important members of the WalterFedy/AEC community for many years. We look forward to the growth their collective knowledge, strategic mindset, and collaborative nature will bring our firm.
Shelley Forwell, P.Eng., is the Business Unit Leader for our Civil Engineering Department. Shelley has been with WalterFedy since 2012 and has a long history of managing complex civil projects across Ontario. Shelley is passionate about people and is particularly driven to see others succeed. She builds strong relationships that create a truly collaborative work environment.
Tricia Smith, P.Eng., is the Manager of WalterFedy's Mechanical and Electrical Engineering departments. Tricia first came to WalterFedy as a mechanical engineering co-op student in 2007, before joining WalterFedy full-time in 2010. Now, with close to 50 team members in two locations, she is a dynamic and supportive leader within Engineering Services. Tricia is known for her positivity, ingenuity, and enthusiasm when tackling multi-faceted challenges.
Elena Wiersma first came to WalterFedy for a co-op term in 2000. After graduating with her Master of Architecture in 2003, she joined WalterFedy full time as an Intern Architect. She is now a registered Architect and a Team Leader in the Education Sector. While her efforts are primarily focused on developing contemporary learning environments, Elena has also been instrumental to several large-scale healthcare projects. Elena was the first LEED AP at WalterFedy and is actively involved in the firm's sustainability programs.
Congratulations Shelley, Tricia, and Elena. The WalterFedy community is excited to have you join the group of Partners leading us into the future.