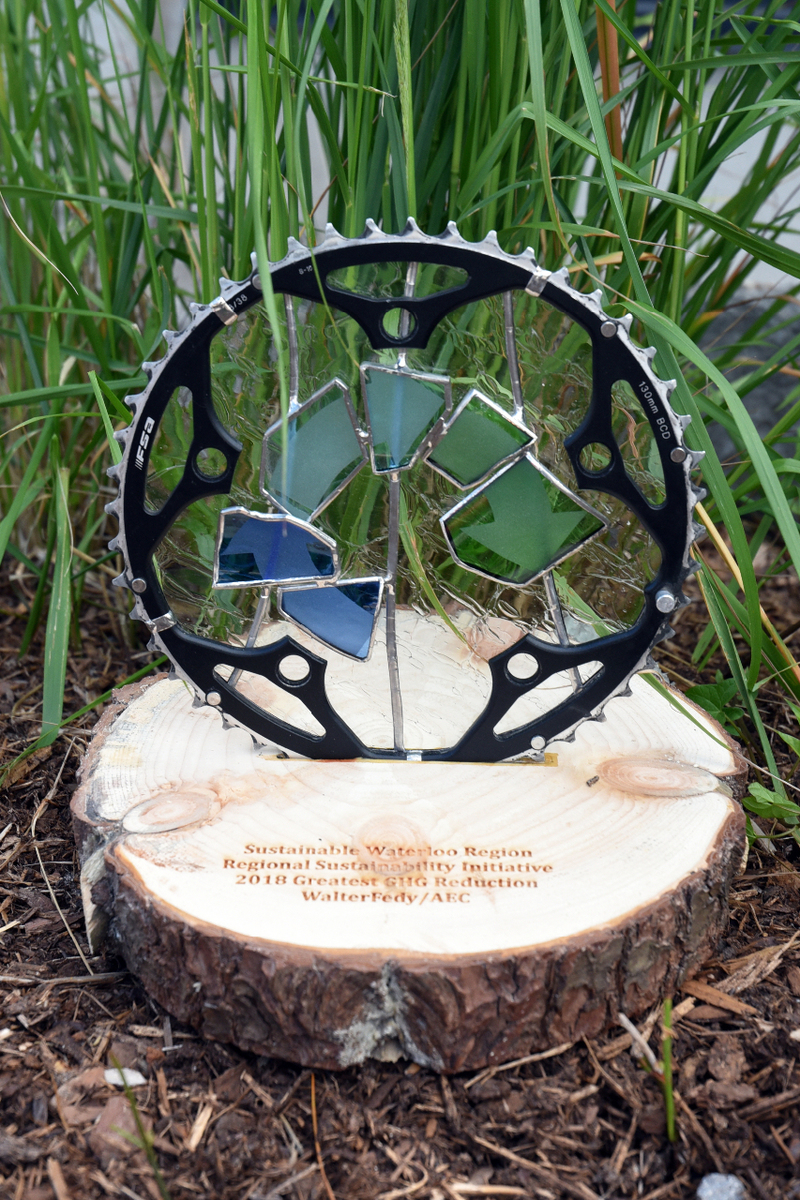 This April, we had the privilege of receiving recognition from Sustainable Waterloo Region for our sustainability efforts in 2018. The Greenhouse Gas Reduction Award recognizes the organization that has reduced the most GHG emissions relative to their size.
In 2018, we successfully worked to reduce both our direct and indirect GHGs by 6%. We also re-committed to reduce our GHG emissions by an additional 40% after achieving our initial Silver Pledging Partner reduction goal. In order to meet this new reduction goal by 2027, we've developed a five-year action plan and now have annual implementation projects and reduction forecasts in place.
We take our commitment to sustainability seriously; it's one of our core values! The nature of our work affords us the opportunity to have a significant impact on environmental sustainability through both project work and through our own corporate actions. We are grateful to our internal Sustainable Advisory Committee for continuing to push us to improve, and to organizations like Sustainable Waterloo Region for helping us set smart goals for a greener future.