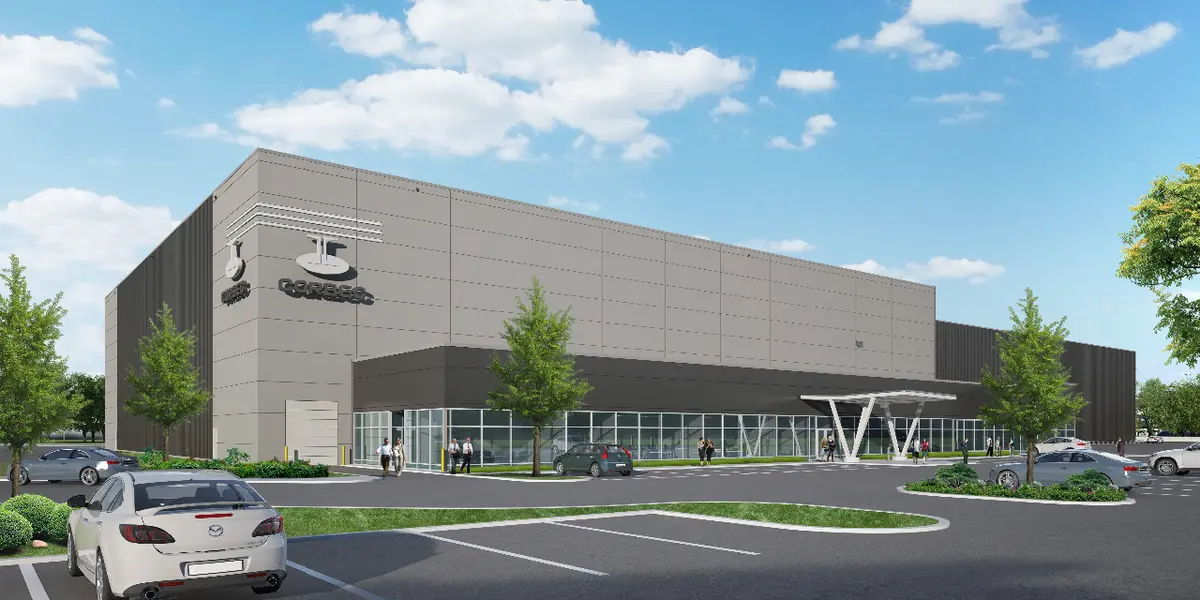 Corbec Inc, a respected steel galvanizing company native to Quebec, has chosen Hamilton's Red Hill Business Park as the site of their fourth Canadian plant. Valued at over $40 million, the 100,000 square foot industrial space will house a fully automated galvanizing system, 12 ft. deep equipment pits, as well as an office, cafeteria, and washroom facilities for the 100 people the plant expects to employ. In collaboration with construction manager Cooper Construction, WalterFedy is providing architecture; structural, mechanical, and electrical engineering services for the project.
"This is a project that highlights our industrial abilities, so it's a fun project from that point of view," said Structural Designer Kyle Pellerin. But even textbook buildings come with unique challenges. The City of Hamilton's Planning and Development departments have stringent rules around aesthetics to keep the City looking beautiful. "Industrial buildings like these don't usually need a modern look, but our design team is finding ways to highlight the facility that will keep the building simple, while still looking really sharp," explained Kyle.
While subtle in appearance, the processes and equipment inside the building are remarkably complex. "Corbec is a leader in this industry," said Project Manager Aaron Engel. "They use a system that is hands free through the dip and galvanizing process, which takes workers out of the hazardous areas of the plant. It's very innovative." Unlike most designs, the team is building an envelope to support a pre-determined layout and process. Since the equipment is entirely automated, designers must meet a multitude of specific criteria to ensure functionality. "Structurally this is a very sensitive project," said Aaron. "There are extreme tolerance requirements for the automated conveyance system – less than an inch. Any variances can throw off the system."
Equipped with 3D models from suppliers demonstrating where equipment will sit, the team is meticulously planning structural elements, from the facility's shell to catwalks, platforms, and access points. "It's not always easy to wrap your head around 2D drawings for buildings like these," said Kyle. "A 3D model makes it easier to spot potential challenges." Using 3D drafting and collaboration software, the team can not only work through design interferences, but also walk through the model virtually with the Owner to ensure the intent is being met.
"This is a great development for Southern Ontario. Hot dip galvanizing is always a pinch point for steel manufacturers. To have more of these galvanizing vendors in Southwestern Ontario is a great benefit to the steel industry and will be helpful in reducing time on delivery," said Aaron.
Construction is expected to kick off in early 2020.